Measurements of sunshine state, one-minute sunshine duration, ten-minute sunshine duration.
This sensor measures the duration of the sunshine with a minimal treshold of 120W/m2.
optical isolated serial RS 485

electronic contact

Output signals:

Elimination of: frost and snowfall

Fast response

Overvoltage protection

Low power consumption

Wide range supply voltage

Heating for icing elimination included

Minimal maintenance

Water-tightness

Low weight
Product downloads
More information
Request more information about this product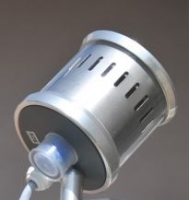 Click on the picture to enlarge
Current status:
This product is not available online, but we are happy to make a quotation for you. Please contact us with your request.